NURTURE YOUR CHILD'S IMAGINATION AND CREATIVE THINKING AND BOOST HIS INTELLIGENCE IN A FUN AND ENGAGING WAY!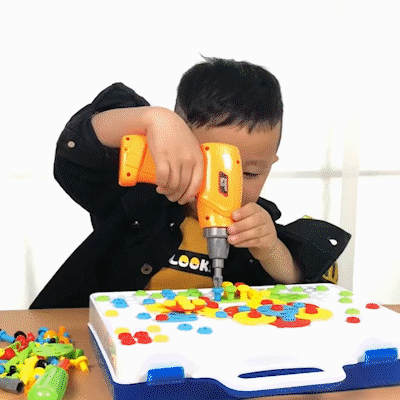 Keep your kids away from screens and engage your child to discover the little builder inside him.The kit contains toy electric drills, screwdrivers, and wrench tools to make the game easier and more interesting. When playing games, it can exercise children's hands-on ability, stimulate children's creativity, and improve children's logical thinking ability and spatial imagination.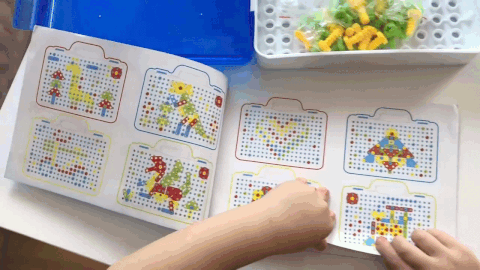 Children can use mosaic pieces and screws of various shapes and colors to build 2D models and 3D models according to the patterns in the puzzle manual, or build models according to their own imagination.
Improves creativity, fine motor skills, and hand-eye coordination

Stimulate children's thinking ability and improve children's hands-on ability.
Parents can accompany their children to play with this jigsaw puzzle to help them establish their own logical thinking and spatial thinking. During the game, the interaction between the child and the parent can improve the child's communication ability and promote the child's psychological perfection.
Specification:

Material: Plastic
Size: 28.5*8.5*32.5cm/11*3.3*12.6inch
Battery: 2 x AA batteries (not included)

Set Includes
188pcs with screwdriver/189pcs With electric drill